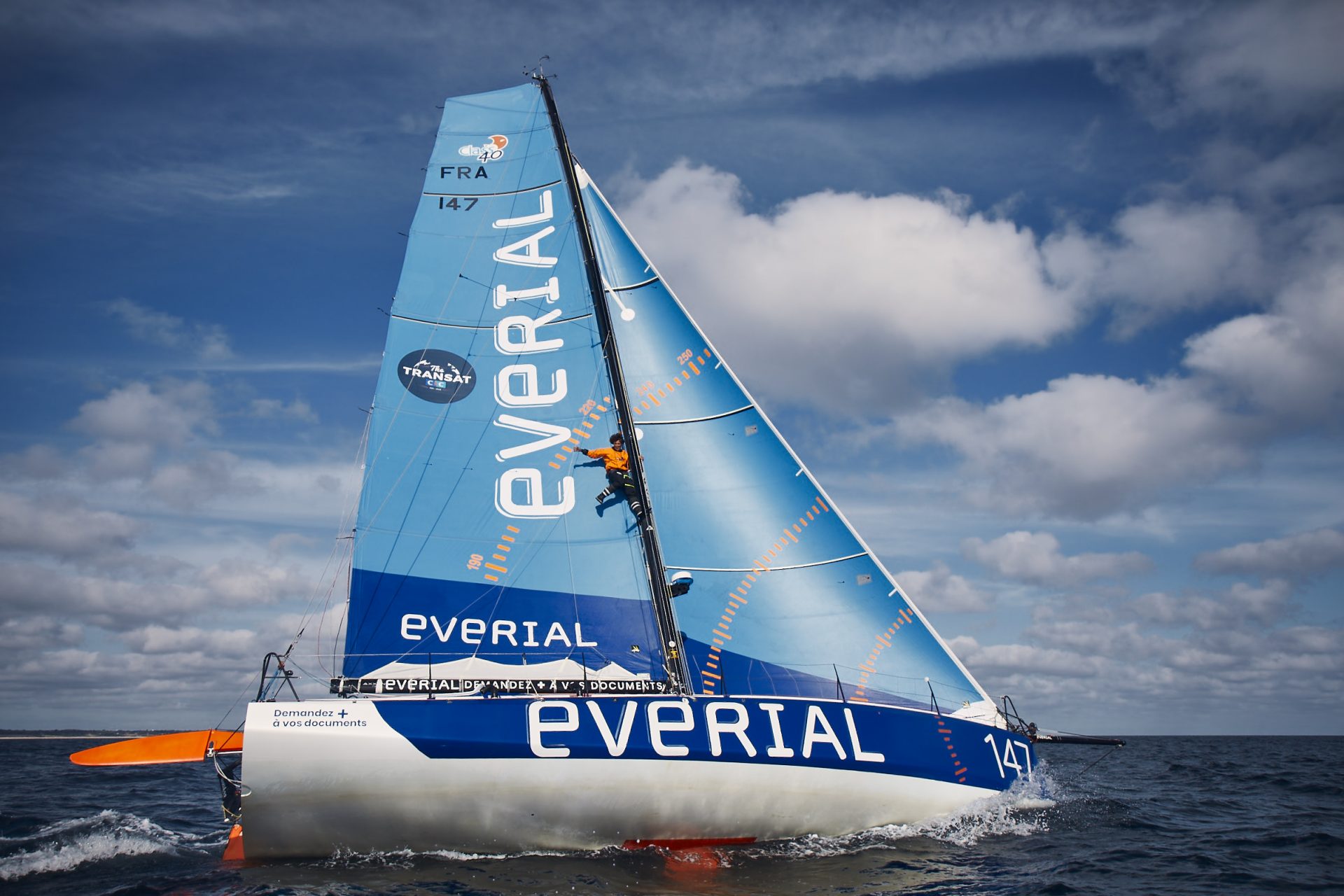 Sponsoring yachting
For the past four years, we have been helping talented young skippers turn professional.
Supporting talent, on both land and sea!
For the past four years, Everial has supported promising talent in the world of yachting, helping them access to major competitions. Clarisse Crémer, Tanguy Le Turquais, and now Stan Thuret are all young skippers sharing the same passion: making their yachting experience a unique adventure. A vision that echoes that of the firm.
Make your experience a unique adventure!
From the outset, we have consistently striven to support and encourage our in-house talent and the results speak for themselves. For over 30 years our staff have joined in this shared adventure. Boasting an average length of service of over 10 years, we take pride in our employees' sense of commitment, confidence and loyalty.
Today it is our strength and ambition as an employer to provide a respectful, stimulating working environment. Making sense of our work and empowering careers.
It was important for our corporate values to be reflected in our decision to sponsor yachting. Looking beyond competition and timing, the most important aspects are going above and beyond, a sense of humility and passion.
Everial and yachting goes back a long way.
It goes back a long way, by Lionel Garcia, Everial CEO.
"Ocean racing first started back in the 1980s. I was just hitting double digits and was fascinated by these pioneering skippers, heading out to sea on board outlandish multihulls. Decked out in Docksides and shorts, these skippers set sail with no safety net and little protection, taking on the ocean like Viking warriors. It was the ultimate adventure!
In 1973, my father, Michel Garcia, founded Jet Services, the precursor to Chronopost and TNT, alongside Roger Caille. Starting in 1981, the firm gained in visibility by sponsoring yachts. The family's first sponsoring adventure was with the Solitaire du Figaro single-handed race, with Patrick Morvan at the helm."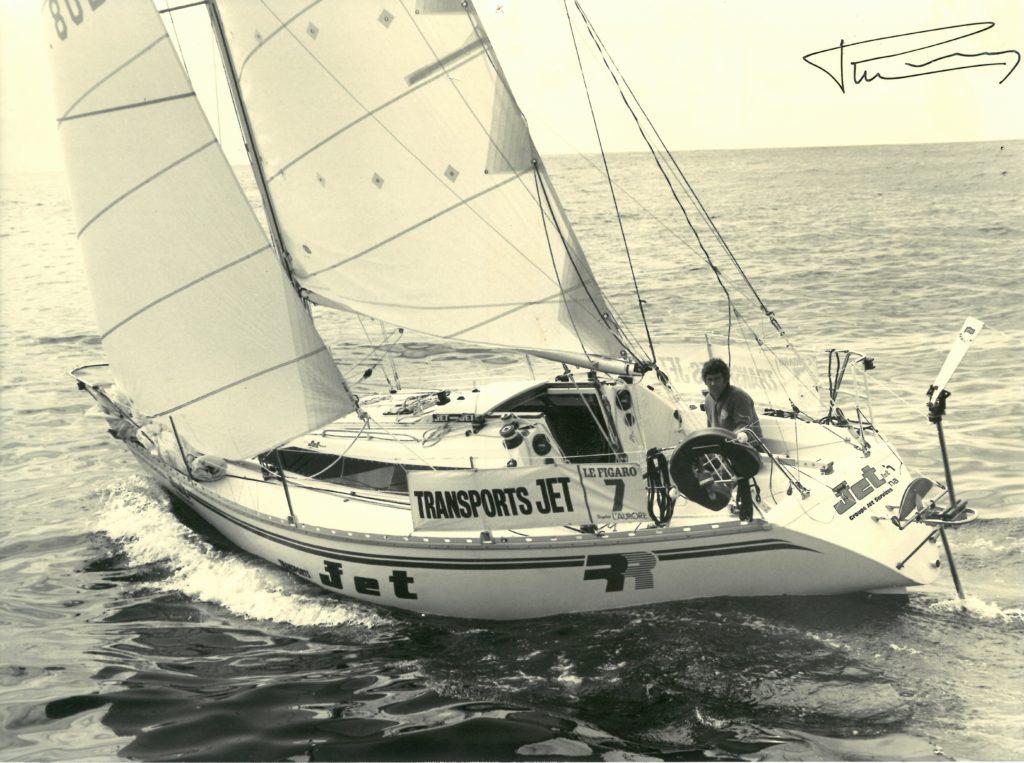 Idols: Serge Madec, Daniel Gilard and Patrick Morvan to name but a few
"My teen years and my début as a young adult were shaped by the Ocean Race Europe. It was a legendary multihull yacht race, founded by Gérard Petipas. Taking place every two years from 1985 and 1999, it shaped the development of yachting as a sport in France.
Jet Services was involved in many editions, contributing greatly to these skippers as they turned professional.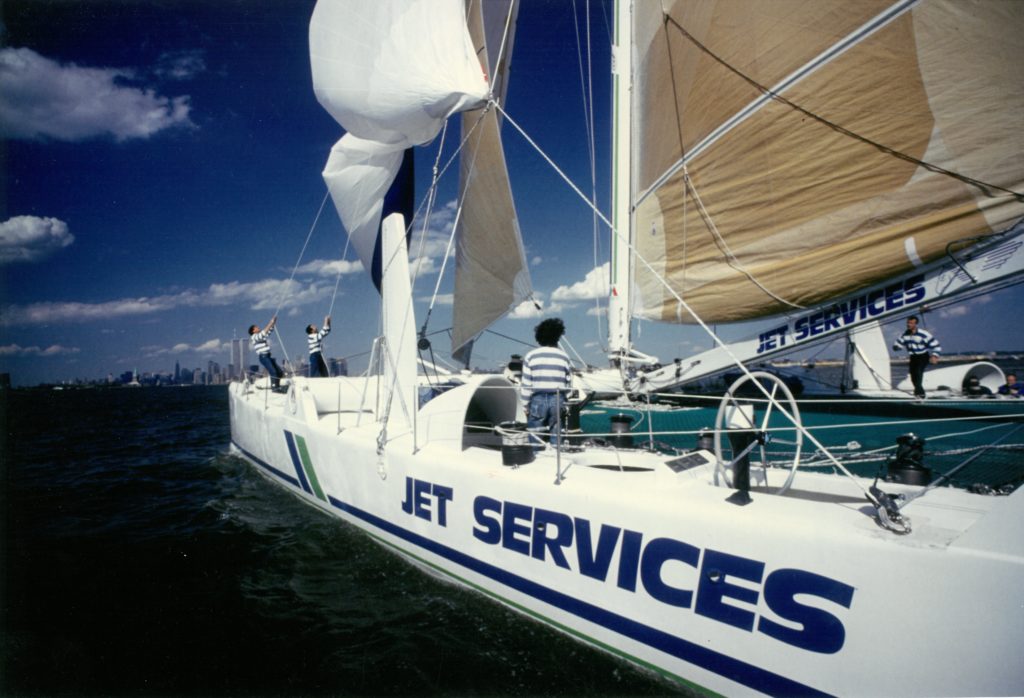 For several summers, I was in charge of assistance on land ; catering to the skippers' everyday needs: grocery shopping, dealing with laundry, cleaning the docks and performing some repairs.
Of course, I had several opportunities to leave the dock behind and set sail… but the trips were too few. The sails snapping in the wind, the salty ocean spray lashing your skin, the hull fighting the water, all make for unforgettable memories.
In 1995 I joined Archiv'Alpha, the archiving company founded by my father in 1989, that has now become Everial. Jet Services was far behind us, and yachting too. I put my head down and focused on developing the firm and branching out into new lines of business. Yet I promised myself that the day would come when I could once more sponsor yachting."
Renewing interest after a break
"In 2016, I happened upon a post in my Facebook newsfeed, a video about Clarisse Crémer, a young amateur skipper. She was determined, smart and passionate. She had what it takes and had set her sights on a solo Atlantic crossing in a 6.5m Mini."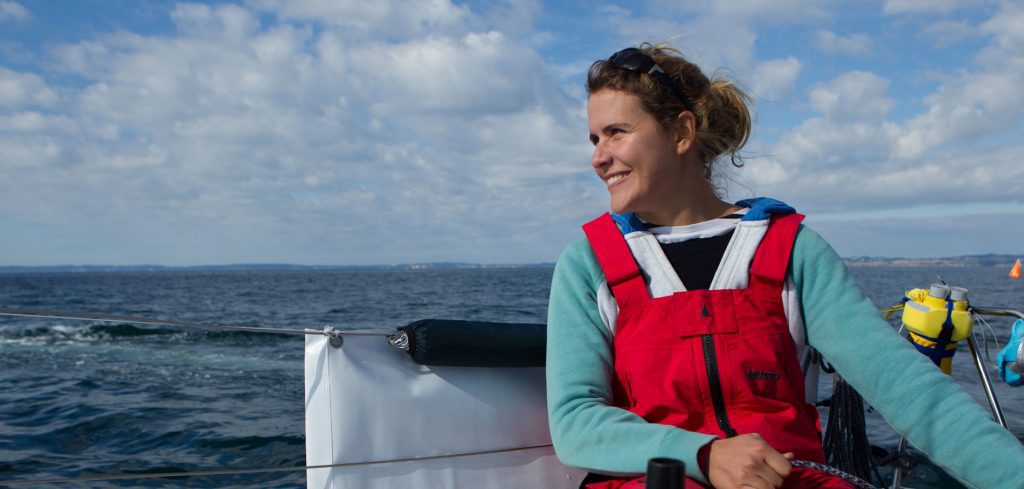 "As a graduate of the top French business schoolHEC, she is above all a great communicator. She was seeking sponsors for the Mini Transat La Boulangère 2017 ocean race. It was perfectly obvious to me."
Now 45, I am an entrepreneur with the renewed, ardent desire to foster the very significant ties between our corporate values and those of yachting. Building a project, gauging its meaning, keeping apprehension under control and daring to go for it. A "seafarer's entrepreneurship" that I promised to support 20 years ago, in the blitheness of my youth. The occasion was perfect, too good to pass up.
Découvrez l'histoire familiale d'Everial et la voile !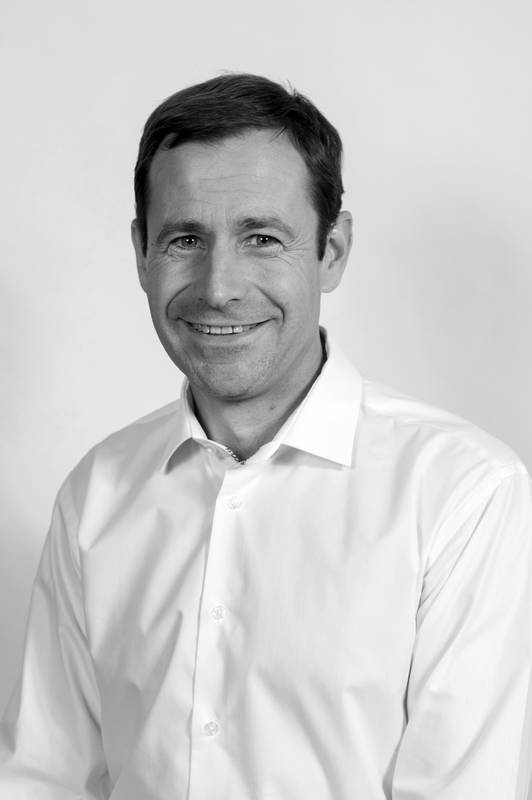 Lionel Garcia
CEO
2017: Everial & Clarisse on the Atlantic, a promising start! 
We threw ourselves wholeheartedly into the crazy, exciting adventure of taking on the Atlantic. Clarisse Crémer at sea and Everial staff on land withone and the same goal: sharing Everial values and illustrating them via competitive racing.      A meaningful metaphor for challenges and life itself.
Our watchwords, our leitmotiv: ethics, team spirit and innovation.
With PR that made a splash, endurance, gumption and a great sense of humour, Clarisse brought Everial on board for this long, exacting preparation for the race.   She has garnered lots of followers on social media, who were attracted by her accounts of her training, setbacks and successes. I am sure she won't mind me saying she has been like a mascot for us!
A year of training culminating in an Atlantic crossing from
La Rochelle to Martinique!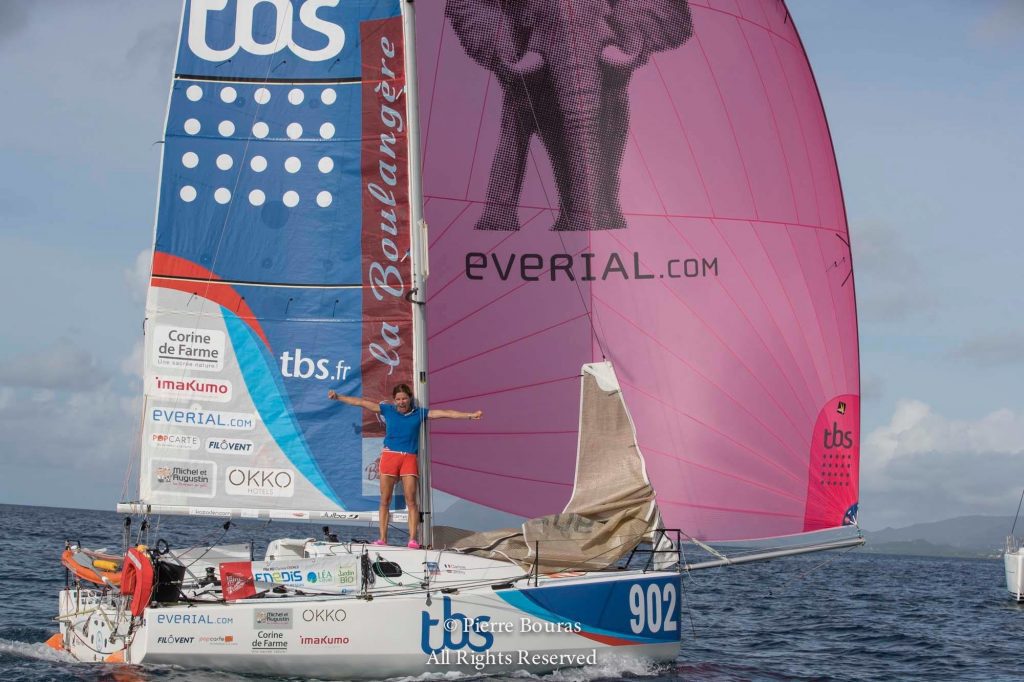 Clarisse had barely any experience in ocean racing – even less in solo racing. Yet after a year's training, she showed us that by dint of her sheer gumption and determination, she could adapt to the deep sea, grasp the pull of the waves and above all, meet her goals!