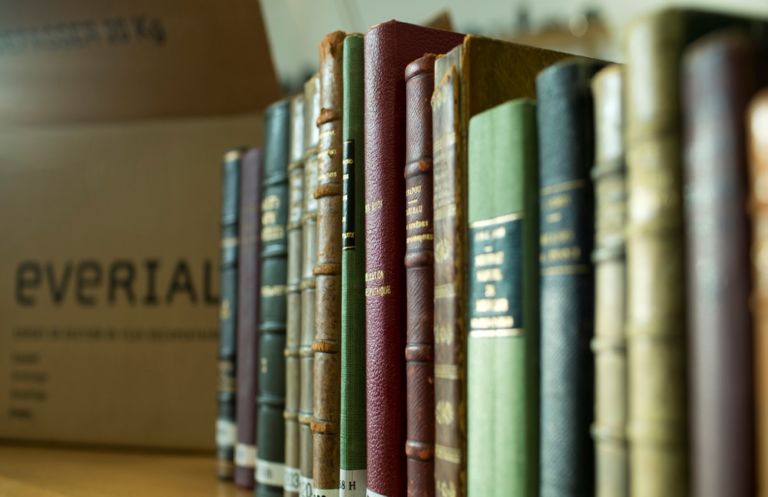 Feedback
Boiron: now using paper in homeopathic doses.
Hard copy in homeopathic doses
A few years ago, Christian Boiron decided to digitise the historic archive of documents about his family, homeopathy and the history of the company. He thus launched a major digitisation project involving historic resources, as well as documents from the various departments including the legal department, sales and HR. The aim was to reduce the use of paper to a minimum.
This digitisation project was initiated in 2015. "First, we drew up an inventory of our documents," explained Florence Point, Document System Officer at Laboratoires Boiron. This was all the more important because Boiron had bought out several other firms over the course of time, and had thus inherited their medical literature, including the writings of Samuel Hahnemann, the founder of homeopathy.  "Everial lent a helping hand to file all the documents, then we decided on digitisation operations". 
OCR for historic documents
" While everything went smoothly for legal and sales documents, some more ancient documents had to be digitised at the Everial heritage platform located in Chalon-sur-Saône. The most ancient book dated from the 15th century. We had to use CopiBook scanners for that ." The aim being to reproduce all aspects of the work without altering anything. "We were taken aback at the sheer quality of reconstitution." Point continued. "It was all there, except the smell!" OCR (especially for old French) was one of the special features of this project, requiring software investment.
Three file types for each digital work
Florence Point pointed out that "We had some important restrictions in terms of file type and weight. For these files are injected into our ECM (OpenText), shared across the entire firm, including our foreign subsidiaries." For Boiron uses three document platforms: a live DAM (comprising several million documents), a Data Archiving System (comprising nearly 20 million documents) and a safe (comprising 160 million documents).  Point added that "For each work, Everial delivered a PDF (for viewing), an XML file (including the metadata needed to file and search for information) and an archive file with pictures of each page (for viewing in reader mode).
A solid digital database of knowledge
This digitisation project helped us put together a vast database of digital knowledge. Over 1,738 scientific journals and books were digitised, that's a total of over 570,000 pages.  This has made it possible for all departments to search for digital documents and view the bibliography of homeopathic treatments, in particular when requesting marketing authorisation. Several digital processing operations were conducted in order to make it possible to search for text strings. This database is now a core feature of the corporate document system, supporting many different processes. All the more because it is international, since we have also digitised foreign works." 
Enhancing information on homeopathy
The manager now wishes to refine the search and view function for more powerful, effective access to information. She deplored the excessive noise still occurring when starting a search. One of the next document projects involves leveraging this historic archive. Florence Point specified that "We want to exploit this knowledge base on homeopathy more".