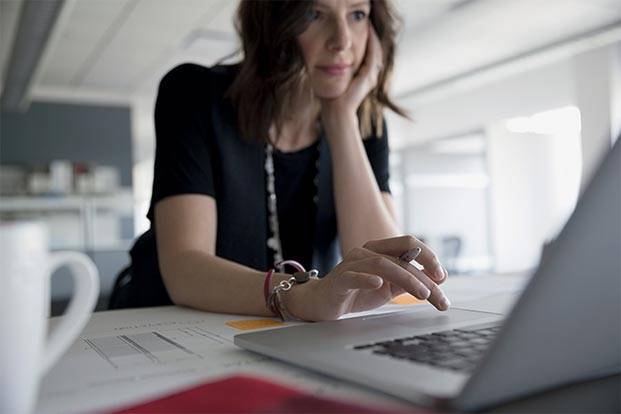 Bank
Our 30 years of partnership with you is the guarantee of our expertise over the entire processing chain for your documents, contracts and files.
In the front office, you have to digitise document collection and optimise your client pipeline to boost your sales results.
In the middle and back offices, you seek swift processing, all the while making sure you meet regulatory requirements in banking (KYC, forgery, GDPR etc.).
You wish to automate the collection and processing of multi-channel documents coming from the front to back office.
The digitisation of your branches is under way. You have to simultaneously handle both physical and digital documents.
More


per-
for-
mance

Enhanced industry performance with gains in productivity, freeing front and back-office staff to concentrate more on premium services for clients
More


sati-
sfa-
ction

Greater client satisfaction with smooth pipelines when bank accounts are first opened and throughout account management
More


EX-
PERT
KNOW-
LEDGE

Enhanced expertise throughout the bank document processing chain to support you as you switch to digital and ensure regulatory compliance
French banking networks place their trust in us
Crédit Agricole: the future of documents?
The switch to digital with regard to document processes hinges on behaviour and usage.
Half of the clients with the Caisse Régionale Touraine-Poitou du Crédit Agricole sign most of their contracts digitally, and often in the comfort of their home. We have set up several types of solution with Everial: paper-free contracts, ongoing digitisation of contracts in real time, and the protection of client data pertaining to sensitive contracts such as insurance for those borrowing money.
Thierry Candidat, Vice-President, Crédit Agricole regional bank for Touraine-Poitou
Bank
BRED
Bank branches 2.0: BRED goes paper-free.
With the digital revolution, client behaviour is changing, and BRED is completely on-board with this. Founded 101 years ago, the bank is now embarking on a new chapter in its history, switching over to paper-free branches.
Client testimonials
Like most banks and corporations, BRED is embracing the all-digital era. We have gradually come to digitise a certain number of processes and documents. Against this backdrop, we started wondering about all the physical client files in branch filing cabinets. Julie Tebbal, BRED Logistics Manager
View
the full use case