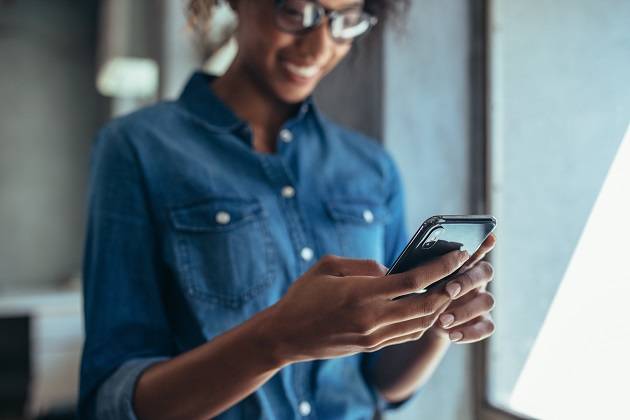 Multi-channel capturing of client documents
Catering to all uses and offering real-time processing for properly optimised, KYC-compliant client pipelines.
Your issues
In the front office, you have to smooth and digitise your client pipeline to boost your sales. Your main aim is their satisfaction. This hinges on swift, simple discussion, especially when collecting and sharing supporting documents, making it easy for them to sign up to new services or have their request processed.
In the middle and back offices, you are seeking to boost productivity, while ensuring traceability of events, authentication of documents received, data accuracy and complete files . You have to comply with obligations with respect to KYC and document fraud.
Facts and figures
80% of clients state that the quality of the experience offered by a company is just as important as its products and services.
Damage caused by document fraud in France is reckoned to be over

20 billion

euros.
The rate of fraud involving French ID cards and passports ranges from 3 to

6%

.
Our expert knowledge
At Everial, we harness our expertise in document management garnered over 30 years to serve your clients. Whether your clients are opening an account, requesting a loan, signing up to a contract, asking for funding or a refund, or updating information, they have to send all sorts of supporting documents.
To smooth their pipeline, make these processes more reliable and rise to your operational and regulatory challenges, Everial develops multi-channel solutions to capture, digitise, analyse and leverage client data. Documentation is processed seamlessly and without any silo effect, to ensure smooth operations, deadlines and 360° vision of your clients.
Thanks especially to our solution, Wizidee, embedded in your mobile application or website, your clients' documents can be captured in real time. Recognition, authentication, consistency checks, approval and extraction of the data needed from all supporting documents and ID: all these operations are instantaneous. Live testing can also be combined with these automated processes for top-level security.
You receive compliant, complete data and files. You can take decisions more quickly and easily. Your clients' experience is innovative and optimised.
You thus boost your conversion rate when you first strike up relations, and foster loyalty among your clients.