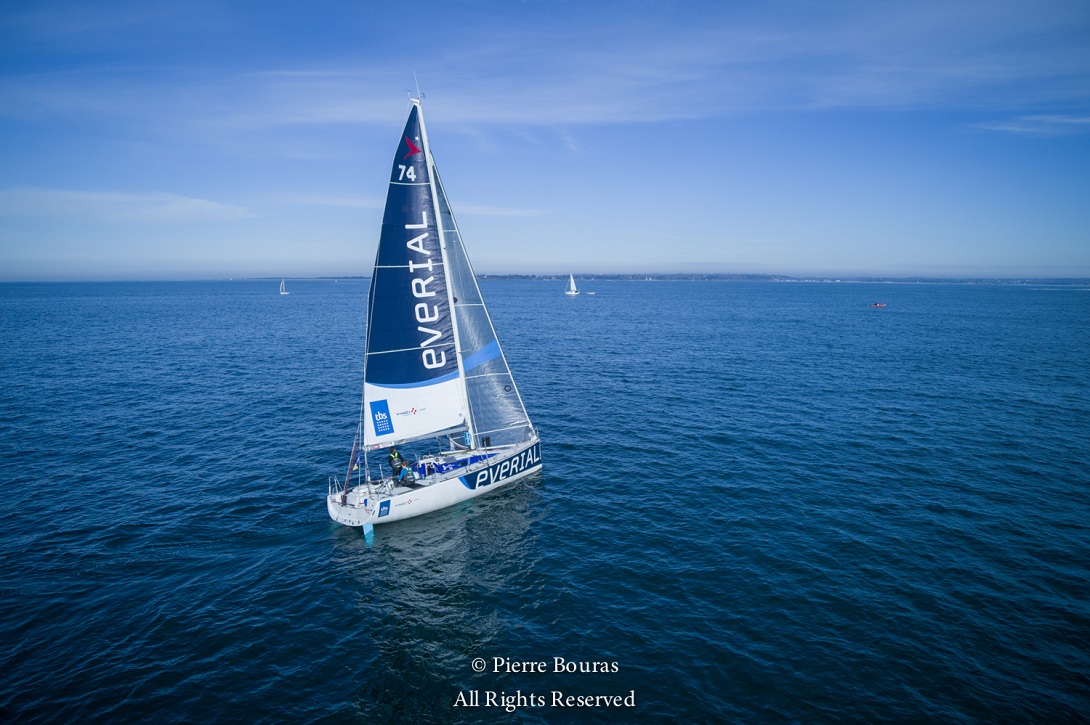 Sponsoring the 2017 yachting season
How it all started (again)
How it all started (again), by Lionel Garcia, Everial CEO
"In 2016, I happened upon a post in my Facebook newsfeed, a video about Clarisse Crémer, a young amateur skipper. She was determined, smart and passionate. She had what it takes and had set her sights on a solo Atlantic crossing in a 6.5m Mini."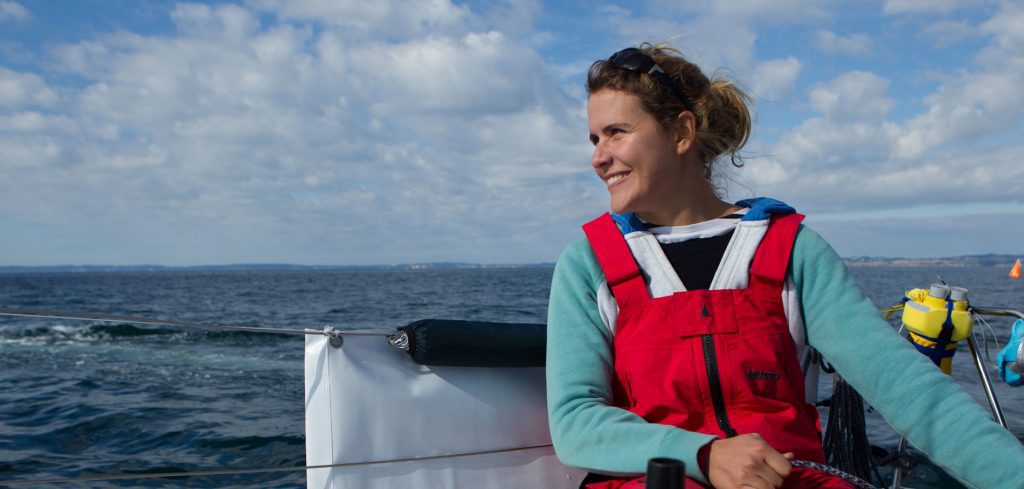 "As a graduate of the top French business schoolHEC, she is above all a great communicator. She was seeking sponsors for the Mini Transat La Boulangère 2017 ocean race. It was perfectly obvious to me."
Now 45, I am an entrepreneur with the renewed, ardent desire to foster the very significant ties between our corporate values and those of yachting.
Building a project, gauging its meaning, keeping apprehension under control and daring to go for it. A "seafarer's entrepreneurship" that I promised to support 20 years ago, in the blitheness of my youth. The occasion was perfect, too good to pass up.
2017: Everial & Clarisse on the Atlantic, a promising start! 
We threw ourselves wholeheartedly into the crazy, exciting adventure of taking on the Atlantic. Clarisse Crémer at sea and Everial staff on land withone and the same goal: sharing Everial values and illustrating them via competitive racing.      A meaningful metaphor for challenges and life itself.
Our watchwords, our leitmotiv: ethics, team spirit and innovation.
With PR that made a splash, endurance, gumption and a great sense of humour, Clarisse brought Everialon board for this long, exacting preparation for the race.   She has garnered lots of followers on social media, who were attracted by her accounts of her training, setbacks and successes. I am sure she won't mind me saying she has been like a mascot for us!
A year of training culminating in an Atlantic crossing from
La Rochelle to Martinique!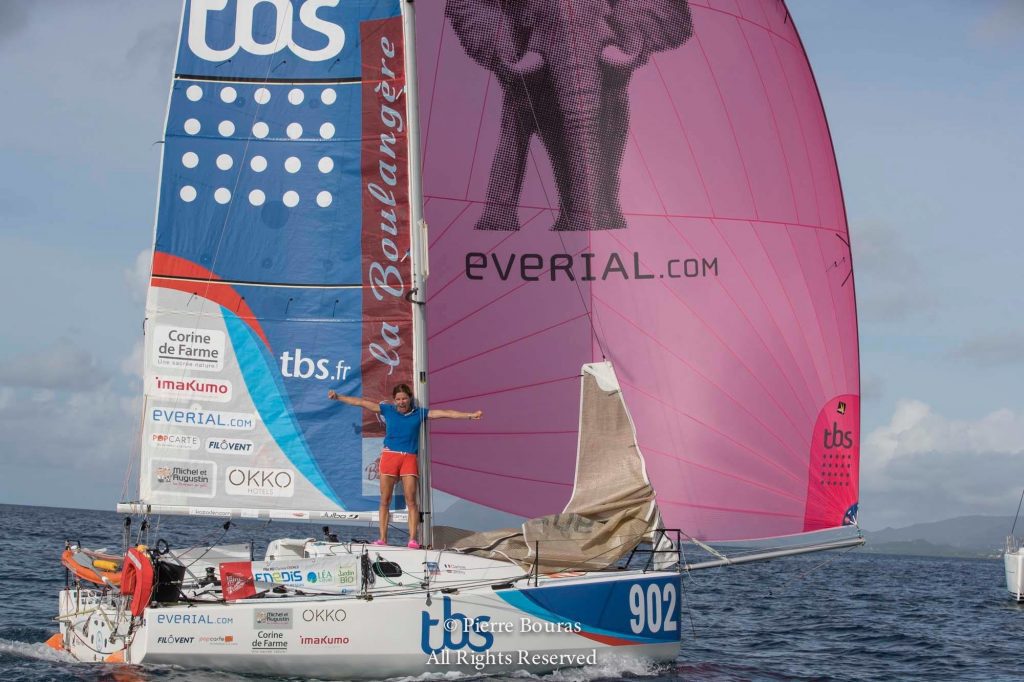 Clarisse had barely any experience in ocean racing – even less in solo racing. Yet after a year's training, she showed us that by dint of her sheer gumption and determination, she could adapt to the deep sea, grasp the pull of the waves and above all, meet her goals!